Give Blood at the Newburyport Community Blood Drive
Bixby International has teamed up with the American Red Cross to sponsor the upcoming Newburyport Community Blood Drive. The event will be taking place on Monday, October 18th from 9:00 am - 7:00 pm at the Newburyport Elks Lodge.
The American Red Cross was created to aid the wounded on the battlefield and has since expanded its mission to include the prevention and alleviation of human suffering in any way possible. The organization strives to protect the lives and health of all people. Each day, blood donors around the country literally give a part of themselves to assist patients of all walks of life. This may include accident or burn victims, patients needing heart surgery or transplants, those battling cancer, and many others. According to the Red Cross site, every two seconds, someone in the United States is in need of blood. Let us do our part to help those in need.
All donors can schedule their appointments by visiting: https://www.redcrossblood.org/give.html/drive-results?zipSponsor=Newburyport
and enter sponsor code: Newburyport
Members of the Bixby Team will be working as volunteers at the event and many will be donating blood as well. If you have any questions about the blood donation process please visit the American Red Cross website for helpful information. If you are unable to give blood for personal or medical reasons, there are also other ways to help this noble cause. For those in the area who can donate, we hope to see you there!
Location:
Newburyport Elks Lodge
25 Low Street
Newburyport, MA 01950

Time:
9:00 am - 7:00 pm | Monday, October 18th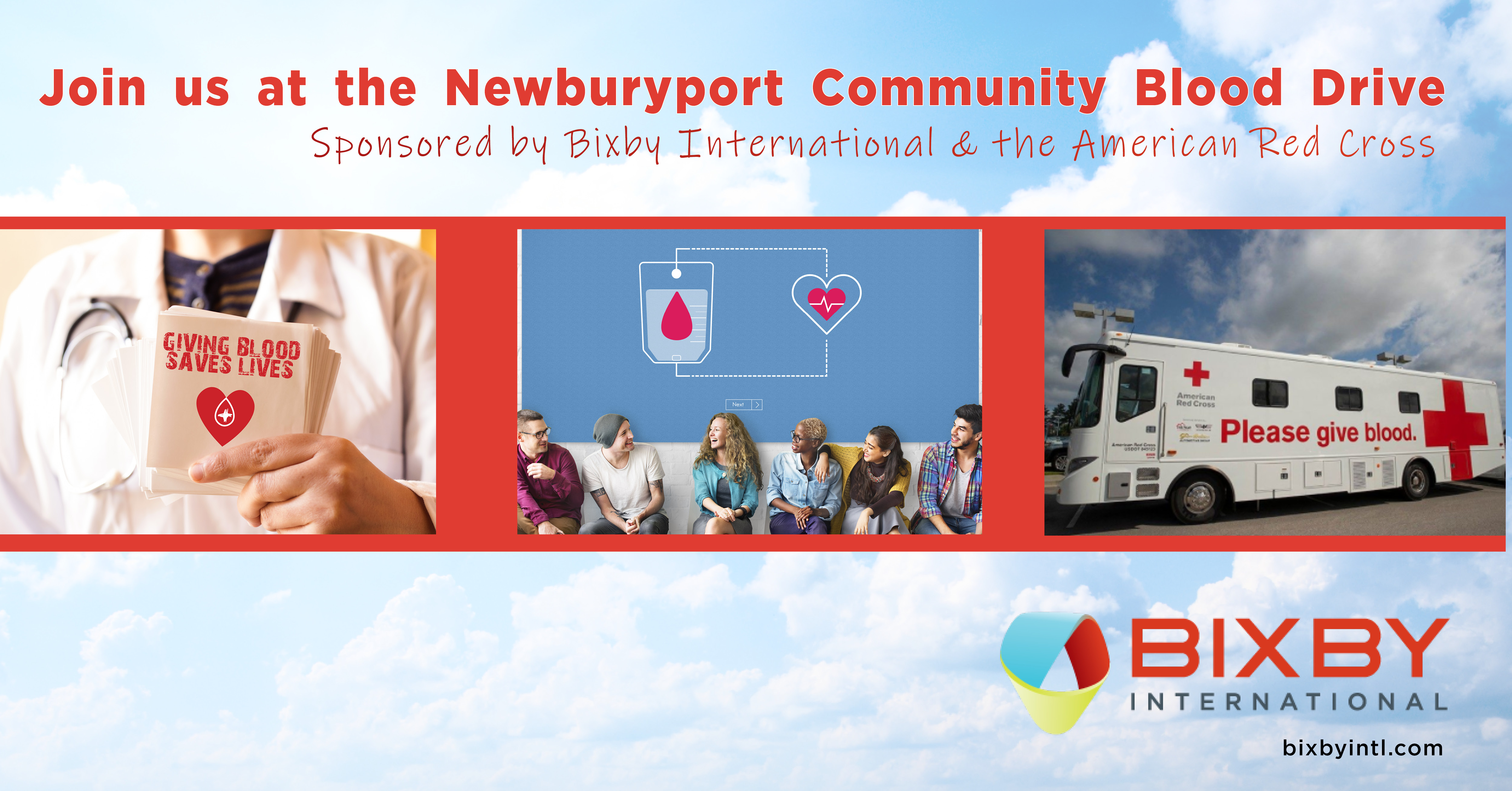 Note:
You may still donate blood, platelets or plasma after receiving a COVID-19 vaccine. Knowing the name of the manufacturer of the vaccine is important in determining your blood donation eligibility. To learn more about the COVID-19 vaccine and blood donation, click here»