Throughout Bixby's iterative development process prototypes are imagined, rapidly created, and tested against their intended performance targets. To accomplish this Bixby has established application, materials, and process testing labs for characterizing and validating the unique processes and constructions developed along the path toward your commercial launch.
LAB TESTING CAPABILITIES
APPLICATION TESTING
QUV Accelerated Weathering –Q-Panel (UVA and UVB)
Environmental Chamber Testing

Freeze/Thaw
85˚C/85 RH
Thermal/Humidity Cycling
Programmable Cycles

Vacuum/Pressure Thermal Lamination Equipment
Compression Molding (Carver–dual and single heated platen)
Oven Testing
MATERIALS TESTING
Differential Scanning Calorimetry (DSC)
MGW Lauda Polymer Sof tening Point Analyzer
Laboratory Capillary Rheometer [Dynisco, LAB KARS ("Kayeness Advanced Rheology Software")] for Melt Index Testing
UV/Vis Spectrometer (Haze, YI, Light Transmittance)
ThermoLyne Polymer Ash Testing Furnace
ANALYTICAL TESTING
Tensile/Compression Properties – Instron
Flexural Properties – 3-Point Instron and Taber
Impact Properties (Notched/Unnotched Izod & Charpy)
Fournier Transform Infrared (FT-IR)
Abrasion Resistance
Coefficient of Friction
Adhesion/Peel Strength – 90˚ and 180˚ Peels
Burst Strength (Mullen Test)
Satra Dome Flexural Testing
Chemical Resistance/ESCR
Short-Term Creep/Stress Relaxation
Melt Index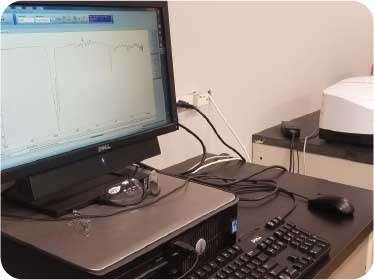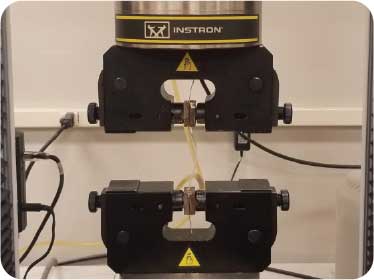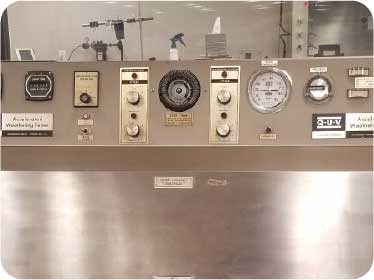 PDF Download
Download a PDF about our Lab capabilities
Contact Us
Have a question about our processes or capabilities? Do you need a plastic solution for your next project? Are you interested in learning more about Bixby's custom manufacturing possibilities? Contact us and we will be happy to assist!