BixCure Takes to the Sky on Solar Flight's SUNSEEKER DUO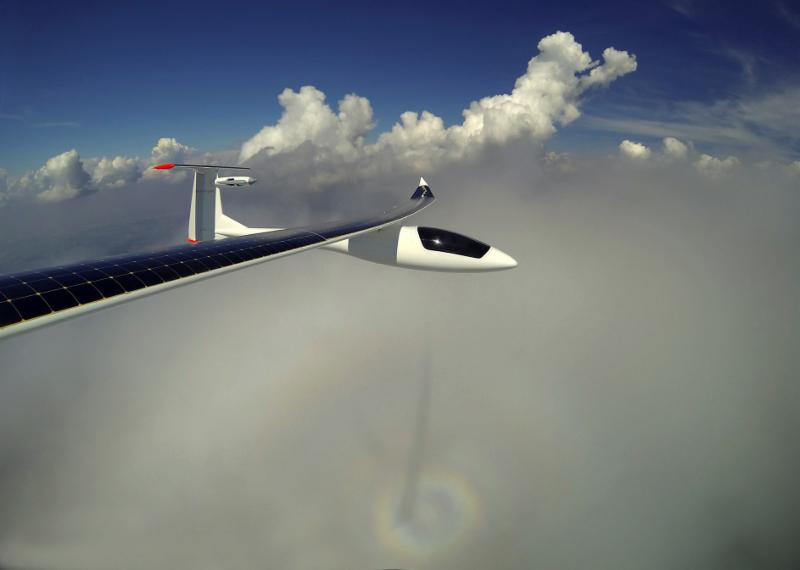 BixCure is an optically transparent, UV & weather stable, fast-curing, EVA solar encapsulant from Bixby International, a custom plastic extrusion company. BixCure was developed to optimize adhesion to a broad spectrum of substrates used in the manufacture of photovoltaic modules - both rigid and thin-film constructions.
Solar Flight Inc. is a company that specializes in the design, manufacture, and testing of aircraft with particular expertise in advanced materials, lightweight structures, and the integration of solar power systems in aircraft. It was referred to Bixby by DuPont, which has a long-standing relationship with the extruder of custom plastics, and is very familiar working jointly in development with many of their products, including those like BixCure.
BixCure's balance of properties allows users to experience greater power retention after completion of accelerated UV and weathering exposure. Users also benefit from better and faster de-airing in their lamination process due to BixCure's aggressive surface finish.
BixCure Has the Right Stuff
Solar Flight was drawn to BixCure because it is weatherable, UV stable, flexible and long-lasting, and could be custom produced to be thin and light - all qualities that are important for the airplane maker. Solar Flight applies BixCure to its SUNSEEKER DUO, which is the most advanced solar powered airplane in the world. Designed to cruise directly on solar power with two people on board, the SUNSEEKER DUO must be incredibly light and aerodynamically efficient to perform well with only the power from integrated solar arrays.
Working with Solar Flight, Bixby pushed the limit of its BixCure product. Industry standard encapsulant thicknesses when Solar Flight approached Bixby several years ago were 18 mils. To minimize weight, Bixby needed to develop its process to produce encapsulants below 5 mils. Bixby and Solar Flight ultimately selected a 3 mil product after testing iterative prototypes made on Bixby's pilot line and evaluated in its labs. At this gauge, the film still allowed full wet out, encapsulation, and cell protection - while meeting Solar Flight's aggressive weight, processing and performance targets.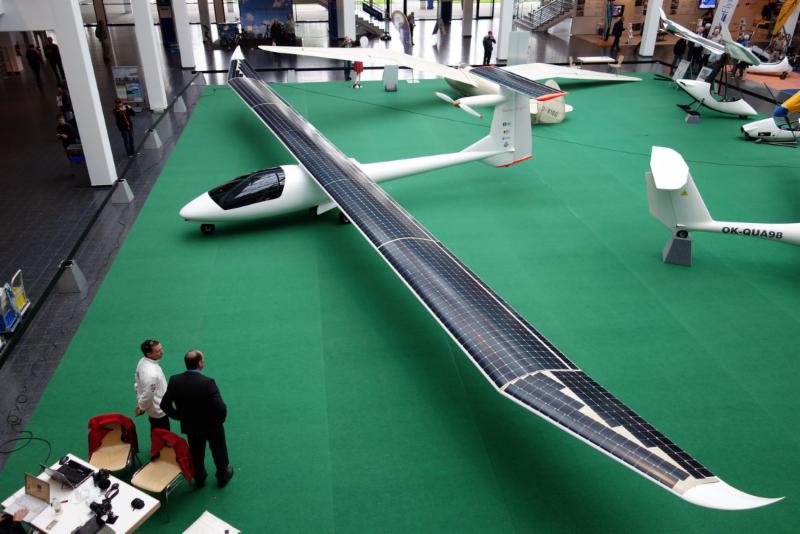 Flying High With Excitement
Marc Gagnon, VP R&D/Product Development, at Bixby International stated, "We were very excited to work with Solar Flight on such a cool engineering project. The weight and efficiency requirements they targeted pushed the envelope on a product that needs to flow and fully wet out both the cell surface structure and the fluoropolymer top films, yet still do its job long-term in protecting the solar cells in a tough and changing environment." Bixby prides itself on being able to customize extruded film and laminate technologies to meet critical product requirements in diverse industries. Gagnon added, "Personally, the Solar Flight program was especially fun since we worked on a beautifully engineered, high-tech solar aircraft that its founder and president is very passionate about. Supporting development of successful and cutting-edge applications like this one is exciting and very rewarding for all of us at Bixby."
Solar Flight is Over the Moon for Bixby
Eric Scott Raymond, Solar Flight, President and Founder, said, "Bixby was the right company to custom develop the material we needed to build this record-setting solar powered aircraft. Choosing BixCure made complete sense because of the weight savings we needed. To put it in perspective, the entire SUNSEEKER DUO weighs only 290 kg, complete with batteries and integrated solar cells, which is less than half the weight of a typical state-of-the-art production aircraft of the same type."
Bixby has developed EVA fast cure and TPO encapsulants to meet the needs of module manufacturers in rigid c-silicon and thin-film cell technologies for utility PV, BIPV and specialty solar applications. Its encapsulants also have been developed for projects incorporating the latest third-generation solar cell materials besides silicon, like printed solar ink and dye sensitized solar cells. In addition, Bixby has collaborated with DuPont to introduce an ionomer-based encapsulant developed specifically for glass-to-glass or bifacial PV constructions. Leaning on its broad experience developing encapsulants, Bixby can work with OEMs across multiple technologies to engineer an encapsulant product that meets even the most demanding requirements.